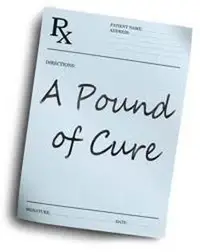 "An ounce of prevention is worth a pound of cure."
In the case of diabetes, preventing foot complications such as ulcers and infection is worth much more than a pound. It is worth weeks of treatment, thousands of dollars of expense, and in some cases is worth a life saved.
There are two tools that have shown over the past 10 years to be more effective at preventing Diabetic Foot Ulcers than any other:
Shoes have been shown to be especially effective in preventing Diabetic Foot Ulcers in patients who have already had one ulcer. Preventing recurring ulcers is important because the risk for developing an ulcer increases once somebody has already had an ulcer. (2)
Are Diabetic Shoes Expensive?
Diabetic Shoes are about as expensive as a pair of high quality shoes with custom foot orthotics. However, Medicare and most private insurance plans cover Diabetic Shoes with custom Diabetic Insoles.
Why are Diabetic Shoes different?
Diabetic Shoes are shoes that have been tested and certified by Medicare as meeting certain quality and sizing standards, including:
Extra depth (to accommodate hammertoes and other top-of-the foot prominences)
Breathable, soft materials
Custom made insoles that conform to the contours of the sole of the foot and that are replaced every 4 months
Do I qualify for Diabetic Shoes?
Not every patient with Diabetes will qualify for insurance to cover Diabetic Shoes. If you have Diabetes and have not yet seen a Podiatrist, do that first. Your Podiatrist will assess your risk for foot ulceration and determine if Diabetic Shoes are medically necessary for your situation.
How do I get Diabetic Shoes?
Once you've seen your Podiatrist and he has determined that Diabetic Shoes are medically necessary, he will start the process for you by either writing a prescription for you to obtain shoes from an Orthotics and Prosthetics dealer or he will obtain certification from your Primary Care Doctor before sizing you for shoes and insoles at his office.
At Clement Foot and Ankle we prescribe, size, order, and fit our Diabetic patients who need Diabetic Shoes. We prefer to do this for our patients in our office to ensure our patients get the shoes Dr. Clement feels are best for their indidual circumstances.
If you have Diabetes schedule an appointment for a foot exam with a Podiatrist. In or near Mesa, Arizona make an appointment with Dr. Clement.
References:
1. The economic value of specialized lower extremity medical care by podiatric physicians in the treatment of diabetic foot ulcers. http://www.ncbi.nlm.nih.gov/pubmed/21406693?report=abstract
2. Uccioli L, Faglia E, Monticone G, et al. Manufactured shoes in the prevention of diabetic foot ulcers. Diabetes Care 1995;18(10):1376-1378.